Best of #econtwitter - JMPs 2021 special edition, part one
The regularly scheduled, weekly edition returns tomorrow; JMPs will be included there going forward, as last year. Below, a backlog of JMP threads from this year so far. Part two here and part three here, as well as JMPs scattered in the regular weekly newsletter in intervening weeks.
If your thread (or your student's, or your colleague's) is missing below, submissions are as always extremely welcome.
Job market papers
Seema Jayachandran
@seema_econ
JMP #2 shows that diversity in the student body influences the direction of professors' research. After US colleges went co-ed, faculty research on topics related to gender increased. https://t.co/B0RJYwSDga https://t.co/4pqb24yOec
Jennifer Doleac
@jenniferdoleac
Maddalena Ronchi JMP: "Daddy's girl: Daughters, managerial decisions, and gender inequality" Website: https://t.co/nfrMBYKnA6 https://t.co/qFOuRyiAag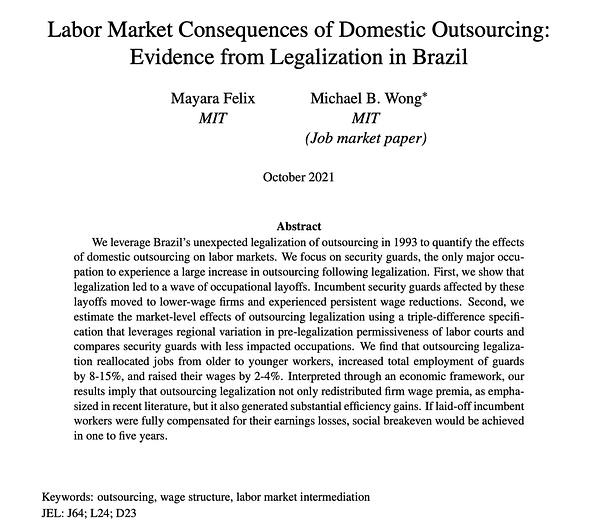 Yale Department of Economics
@YaleEconomics
.@ahyanpanjwani's JMP shows that current federal policies encourage homeownership in areas threatened by climate change. In the context of Hurricane Sandy: reversing these policies => 20% fewer households exposed to flood risk. Read more: https://t.co/g11TVUEtdN https://t.co/PRR0Xgom7r